Services
What distinguishes us
The Institut für angewandte Ökologie GmbH works transparently and with integrity on the basis of scientific knowledge and technical state of the art. In order to update and expand our expertise, we maintain direct contact with peers from different disciplines around the world. Our special skills include the development of legal testimony as well as reports understandable to lay people, the precise planning and execution of complex projects, and strict adherence to schedules. We are known for our responsible and careful handling of animals and fish. We care about our employees and offer our team comprehensive occupational health and safety benefits.
Services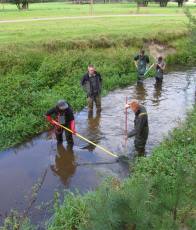 Conventionally research methods
e.g. electrofishing (wading and Boat fishing), De Lury method, biometric measurements as well as batch-wise and individual marking of fish, sediment analyzes according to DIN, assessments of the water structure quality and the structural equipment of aquatic habitats, creation fishery conservation plans.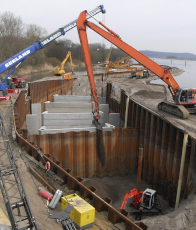 Fish Passage and Guidance Design
Consultancy, planning and development of fish protection systems, up- and downstream migration facilities, measures for ecologic river restoration as well as specific monitoring devices.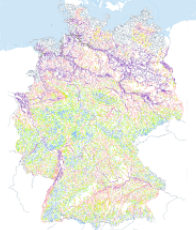 Preparation of Specialist Plans and Documentation
In the context of environmental impact assessments (UVP), expert judgement on the Flora- Fauna-Habitat (FFH) guideline and concepts on special aspects such as ensuring the river continuity with respect to power generation.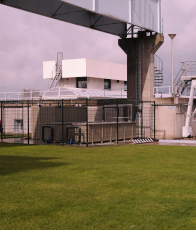 Environmental services
Such as installation, maintenance and operation of the MIGROMAT® early warning system for the protection of migrating eels.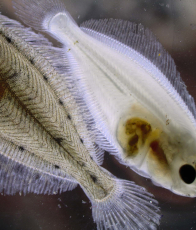 Laboratory experiments
Preparation of experimental investigations on aquatic organisms, e. g. age determination, species determination of juvenile stages and macrozoobenthic organisms.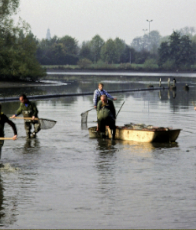 Damage reports…
e.g. concerning events such as fish die-offs and appraisal assessments by publicly appointed and sworn experts for fisheries.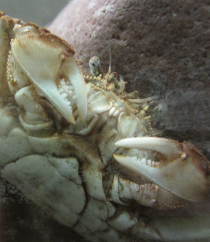 Research
In cooperation with research institutes and universities, we are involved in pure and applied research.
If you have any needs beyond this list of services, don´t hesitate to contact us.