Special Devices
Because ecologic surveys intended to protect the aquatic fauna, the use of traditional fishing gear methods which can damage or kill animals is generally banned. Therefore processing of special ecological aspects, the development of new equipment and methods is necessary, e.g. to detect and/or handle aquatic organisms with maximum gentleness. The Institut für angewandte Ökologie GmbH created several new techniques to perform fish ecological surveys.
The "Benthic-Tube" for the detection of the countercurrent migrations of makrozoobenthal invertebrates.
In opposite to the conventional method, to force the larvae of lamprey out of the substrate with an electric current flow for several minutes, the "lamprey- vacuum" is used for the mapping of potential growing habitats of lampreys, without harming the querders.
"Chinese mitten crab barrier with exit" for the installation in fish passes.
"Fish sorting unit" to filter living fish and fish larvae from large volume flows.
A monitoring station for counting upstream migrators at Europe's largest fish pass at the Weir Geesthacht at the river Elbe.
This monitoring station, which consists of a completely submerged capture device, is equipped additionally with an escape system to provide lung- breathing mammals such as otter, beaver and seal with a traceable and safe exit.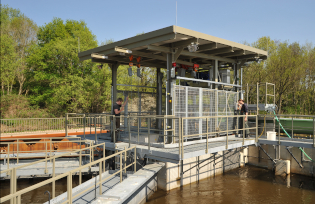 Fish trap with mammal protection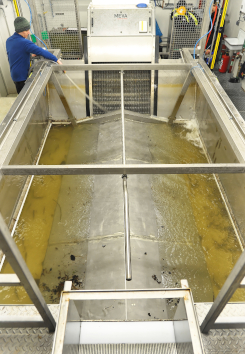 Fish sorting unit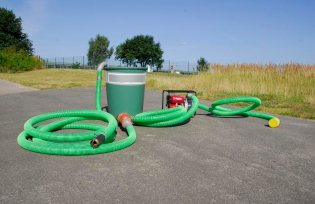 Lamprey-vacuum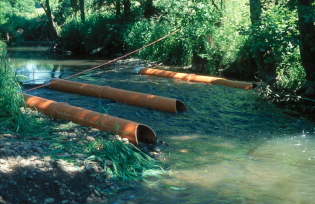 Benthic-tube